Zur falschen Zeit am falschen Ort? Ein junges Paar mietet sich ein schickes, einsames Ferienhaus in der Wüste, um sich auf ein Casting vorzubereiten. In der Nähe hat auch eine geheimnisvolle Sekte ihr Hauptquartier aufgeschlagen. Der Führer des Cults sieht in Charles Manson sein Vorbild. Er will den berüchtigten Verbrecher wieder zum Leben erwecken. Dazu wird ein menschliches Opfer benötigt…
.
Originaltitel: The Resurrection of Charles Manson
Regie: Remy Grillo.
Drehbuch: Brev Moss, Josh Plasse.
Darsteller: Frank Grillo, Jaime King, Sarah Dumont, Will Peltz, Katherine Hughes, Josh Plasse, Sydelle Noel, Alex Fine.
Genre: Horror / Thriller
Land: USA
FSK: 12 Jahren.
Laufzeit: 75 Minuten.
Bildformat: 2.39:1 / 16:9 Widescreen (1080p).
Sprachen: Deutsch, Englisch, Französisch.
Tonsystem: Dolby Digital 5.1, Dolby Digital 5.1
Untertitel: deutsch.
Extras: Trailer.
Vertrieb: Tiberius Film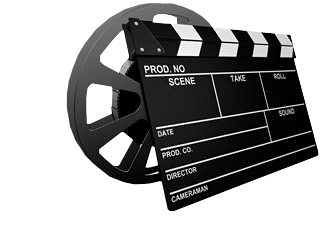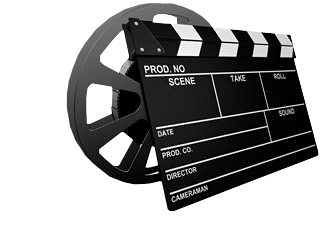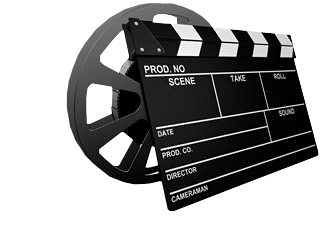 Filmbewertung: 3 1/2 von 5 Filmklappen.
,,Die Rückkehr der Manson Family'' ist ein spannender Psycho-Thriller, der Nervenkitzel und puren Grusel bietet.
.
Mitch und Tianna sind ein junges Paar, welches für ein Wochenende raus in die Wüste fährt und dort in einem Haus übernachtet, welches sie online gebucht haben, um Vorort ein Vorsprechvideo für einen Film vor der fantastischen Wüstenlandschaft zu drehen. Ihr romantischer Trip wird aber zunehmend zum Alptraum, als mehr und mehr unheimliche Dinge passieren. Denn die zwei ahnen noch überhaupt nicht, dass sie in den Fokus einer okkulten Gruppe geraten sind, welche den Glauben der Manson-Family vertritt und deren Praktiken und mörderischen Pläne fortführen wollen.
.
Jegliches Geschehen wird von ständiger Spannung begleitet und macht die Zuschauer:innen nahezu nervös mit geheimnisvollem Grusel. Die Geschichte setzt sich nach und nach wie ein Puzzle zusammen und bleibt bis zum Ende undurchschaubar. Durch all die rätselhaften Geheimnisse und mysteriösen Hinweise, wirkt der Film besonders Nerven strapazierend. Das Geschehen nimmt die Zuschauer:innen völlig ein und lässt sie nicht mehr los. Es wird eine verschleierte Geschichte, die sich wie ein dichter Nebel langsam lichtet und die Mysterien nach und nach lüftet. Ein toller Film, der mit den Gedanken und Erwartungen der Zuschauer:innen spielt und sie mit Rückblicken und Zeitsprüngen in die Zukunft im Unklaren lässt, was im Augenblick Wirklichkeit ist und was nur ein Traum. Die Story des Films hat Familie und Verrat in den Fokus genommen und hat eine perfekte Balance zwischen verstörender Brutalität und herzklopfendem Grusel gefunden. Unerwartet und undurchschaubar beschreibt nicht nur das Geschehen, sondern auch die Kernpunkte des Films und besonders auch den Verlauf bis zum Ende, wodurch die Zuschauer:innen eine Menge von unvorhergesehenen WOW-Momenten erleben.
.
Der Film gibt einige Hinweise und Referenzen auf die Manson-Family und Charles Manson selbst, was einen interessanten Einblick in wahre Geschehnisse gibt und jeglichen Szenen immense Authentizität verleiht.
.
Die Kulisse ist erstklassig gewählt worden und sehr lebhaft. Durch sie wird der gesamten Manson-Geschichte Leben eingeflößt. Darüber hinaus ermöglich diese mysteriöse und teils schauderhafte Kulisse dieses Maximum an gruseliger Spannung.
.
Die Kostüme und ganz besonders das Makeup sind sehr authentisch und hervorragend. Jegliche Gewalt-und Kampfszenen sind unglaublich glaubwürdig, gerade durch das tolle Makeup.
.
Filmmusik, sowie die Soundeffekte waren perfekt! Eben genau durch diese Soundeffekte läuft beim Zuschauen ein eiskalter Schauder den Rücken herunter. Musik und Soundeffekte ermöglichen dieses aufgeregte Herzklopfen, welches die Zuschauer:innen beim Gruseln packt.
.
Kameraführung und Schnitt waren gut und hat stets den genauen Fokus der Szenen eingefangen.
.
Die Besetzung hat 1A zu den Charakteren gepasst und uns mit ein paar bekannten Gesichtern erfreut: Katherine Hughes (,,My Dead Ex''), Frank Grillo (,,The Purge'', ,,Boss Level''), Jaime King (,,Hart of Dixie''), Will Peltz (,,13 Minutes'') und Josh Plasse.
.
,,Die Rückkehr der Manson Family'' hat eine geniale Story, die wahnsinnig detailorientiert ist und trotzdem eigenen Interpretationsraum lässt. Dennoch wären einige Aspekte der Geschichte ausbaufähig gewesen und hätten den Film dadurch noch besser gemacht. Aber ungeachtet dessen ist es ein fantastischer Thriller, der Grusel bietet, der nicht nur an den Nerven Zehrt, sondern die Zuschauer:innen und ihre Gedanken auch völlig einnimmt.
Bildbewertung: 0 von 5 Fernsehern.
In Kürze…
Tonqualität: 0 von 5 Soundboxen.
In Kürze…
Bonusbewertung: 0 von 5 Sternen.
In Kürze…
Abspann: Nein! Nach dem Abspann kommt nichts mehr.
Zusätzliche Infos: —
Wendecover: Ja! Ist vorhanden.
EAN: —
VÖ-Kauf: 07. Juli 2023
www.tiberiusfilm.de